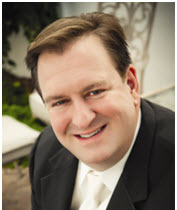 William C. Blatter – President & CEO
President & CEO Anti-Aging Spa at HLCC
Board Global Dermatology Institute
AMCA Trichologist of the year 2018
President & CEO HLCC
Director, USTI®
AMCA & USTI Trichologist; HLCC® President
Director, Pure Bliss Medi Spa
William C. Blatter is the Founder and Chairman of the board for the US Trichology Institute; and is a board member of the Global Dermatology Institute – Kissimmee, FL. William is a resource for both consumers seeking solutions for thinning and balding hair; and businesses, Nationally and Internationally seeking to provide clients with both effective & proven options for hair rejuvenation products, services, and devices.
In addition, William has appeared on Fox news "Focus", ABC's "Good morning Dallas", CBS New Orleans shows as well as in nationally recognized publications; to include the National Hair Journal, Aesthetics Trends & Technologies, Salon Today, and Modern Salon for his expertise, knowledge and trainings in Hair Loss & Trichology.
William and his cosmetic manufacturing companies are recognized both Nationally and Internationally. He is an industry leader in educational speaking for conferences held at the International Esthetic & Cosmetics Spa conference (IECSC), Premiere Orlando Beauty Show, American Hair Loss Council, and Bonner Brothers to name a few.
William prides himself as a sponsor & contributor to the STRIDE Adaptive sports program for children and veterans, and "volunteer of the year" for the United States Junior Chamber of New York. His charity highlights include his recognition in receiving the "TEDDI Award" from Camp Good Days.
In 2018 William was awarded AMCA's Trichologist of the year.